GERMS News
New Vehicle: EMS 1 – September 1, 2023 – Georgetown University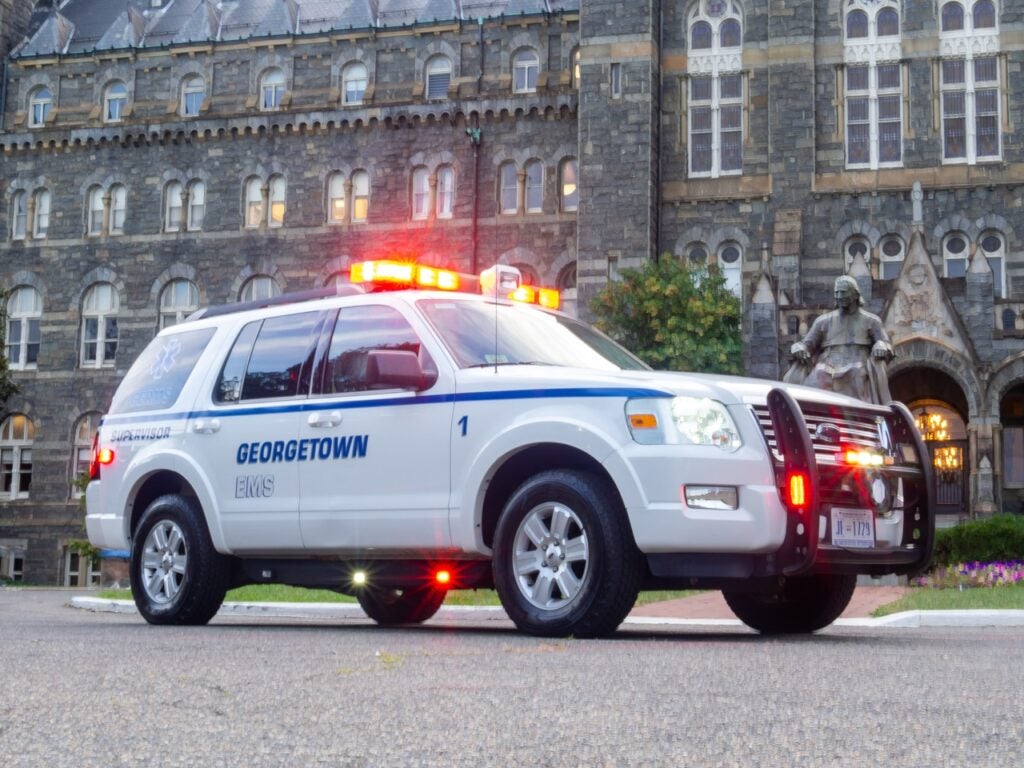 GERMS has recently welcomed a 2010 Ford Explorer into its fleet, courtesy of Darien EMS – Post 53. This vehicle will bear the distinguished call sign of EMS 1 and will be assigned our Duty Officer. EMS 1 comes equipped with essential safety features, including a state-of-the-art Whelen light bar, a robust siren system, and a 800 MHz radio communication system.
GERMS would like to thank the following for all of their hard work in the acquisition and preparation of this vehicle for service:
Abby Hames (Vice-President of Operations)
Jay Cole (Director of Ambulance Operations)
Alex Sorenson (Director of Equipment)
Thomas Ostberg (Director of Electronic Systems & former Post 53 President)
Merritt Hayes (Treasurer)
Jack Childs (former Captain)
Tharun Potluri (President)
Lauren Aslami (Captain)
Meghan Shaughnessy (Director of Driver Training & former Post 53 Member)
This acquisition continues our relationship with Darien EMS – Post 53 which dates back to our founding by Robert Doherty over 40 years ago, a former Post 53 member, and donation of our Unit 3 ambulance in 1985. Over the years, we have also welcomed several Post 53 alumni into the GERMS family, further cementing the bond between our organizations.
EMS 1 will go into service later this fall.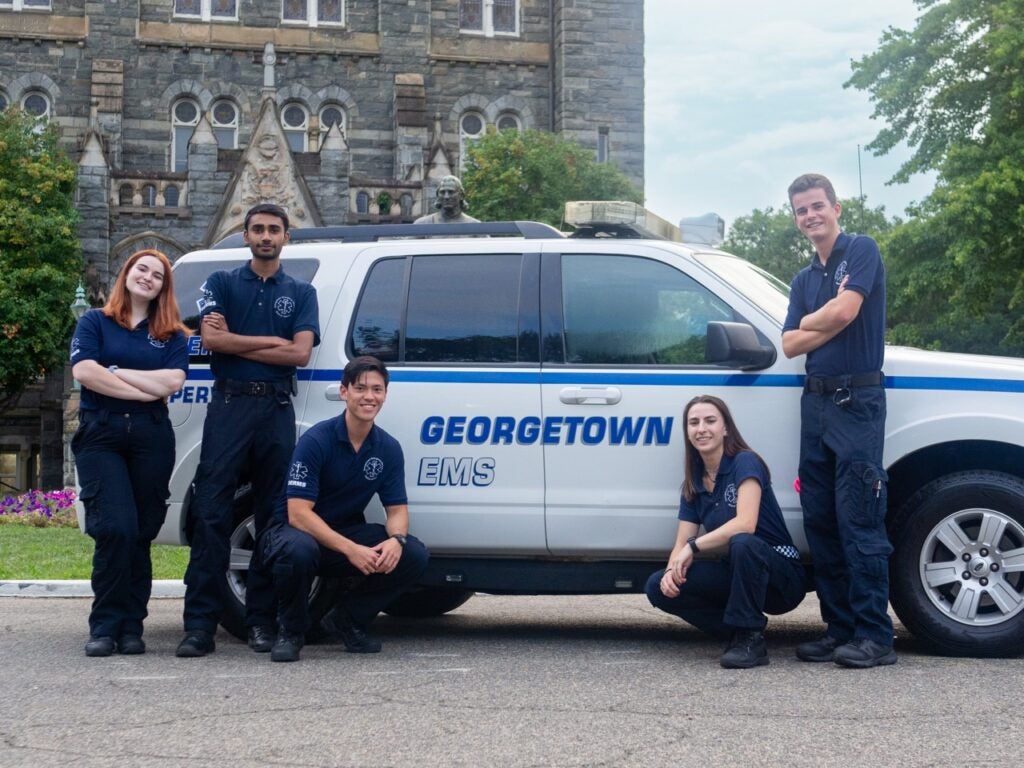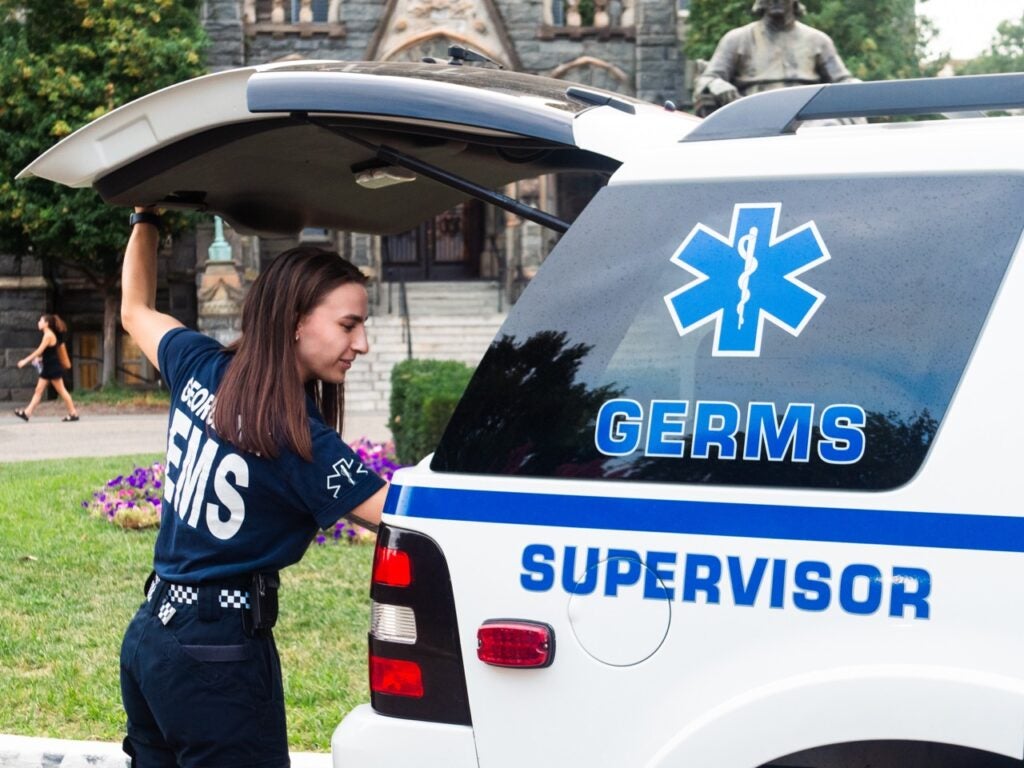 GERMS Welcomes New Probationary Members – August 26, 2023 – Georgetown University
GERMS recently welcomed a group of twelve accomplished students to the Fall 2023 probationary class after they successfully completed the application and interview process. These twelve students will now learn about the organization's culture and protocols as they ride shifts, participate in training exercises, and partake in social events. GERMS is proud of its integrated, multilayered mentorship system that will ensure each probationary member has a senior member with whom he or she can ask for guidance to be successful in the organization. Welcome to:
Imana Adogu
Malar Bala
John Chow
Zach Fidlon
Hayden Giles
Beau Krischner
Anna Landis
Grace MacShane
Graeme Morland-Tellez
Hannah Philip
Natalie Richter
Omar Sbaih
"We had over 80 applicants this cycle, making it one of the most competitive cycles in GERMS history! We are incredibly excited to welcome all of them to our agency & organization" says Vice-President of Staff Sabreen Mohammed.
GERMS will welcome another probationary class in the Spring 2024 semester.
GERMS at Graduation – May 20, 2023 – Georgetown University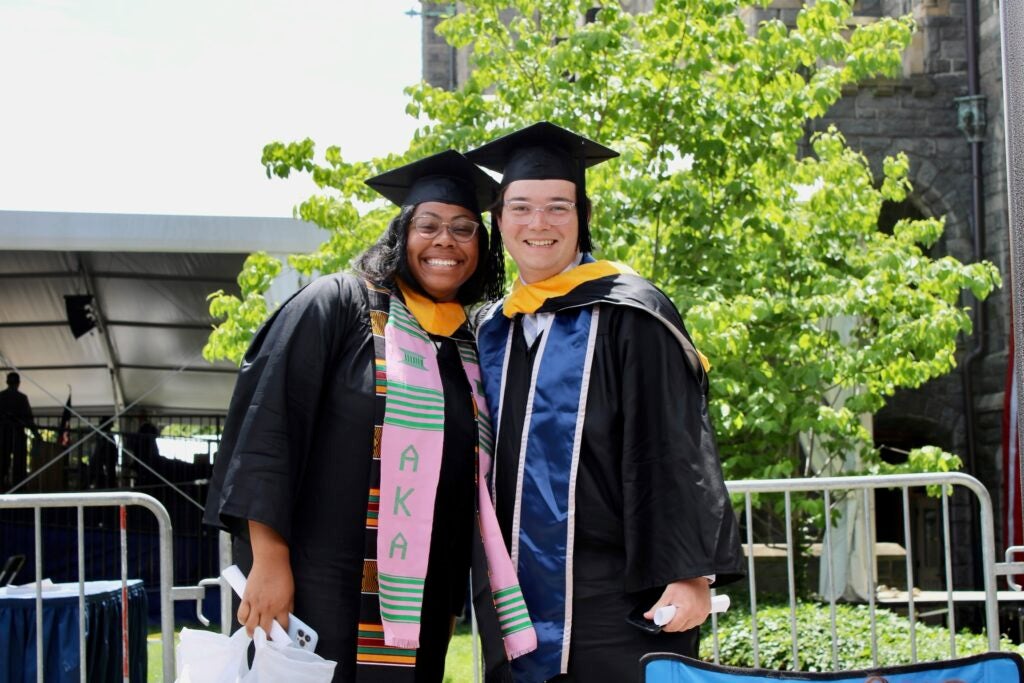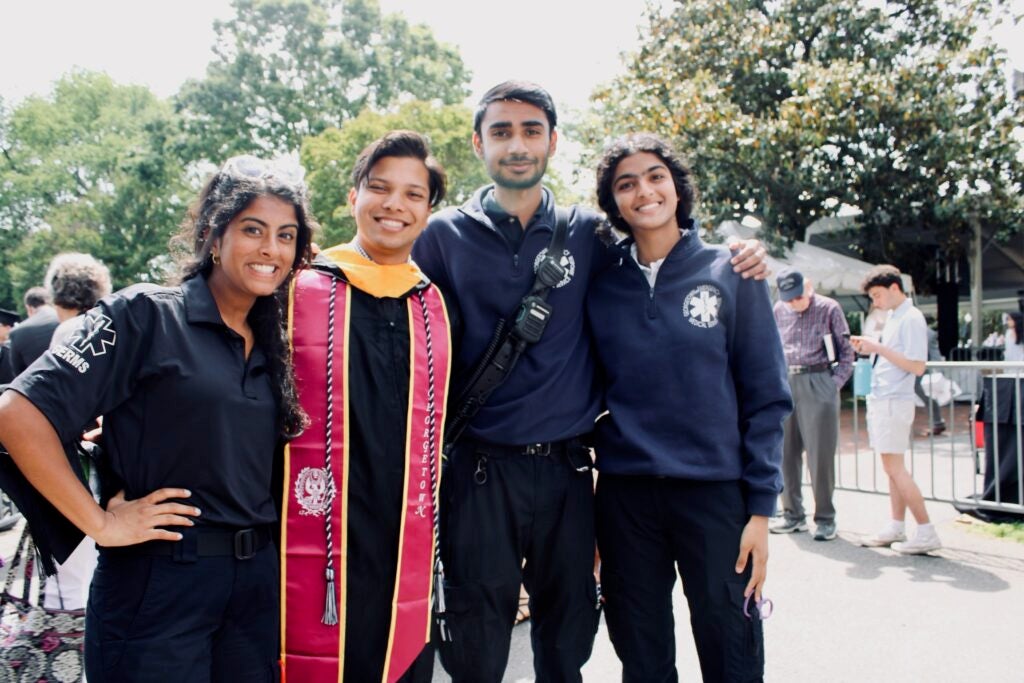 Today, we commemorate the momentous occasion of the graduation of our esteemed GERMS from the remarkable class of 2023. Congratulations to:
Dylan Antonioli
Calyn Brumley
Myra Chaudhry
Jack Childs
Jane Doherty
Jack Dunn
Anuj Dutta
Nicole Frontera
Libby Horak
Stella Kim
Theresa Kim
Gabby Law
Annie Maines
Michael Mazzariello
Antonia Sames
Anna Strunjas
Lily Tahmassebi
Justin Tanaka
Arthi Thyagarajan
Brenna Towell
Sara Villanueva
Clare Westerman
As we do every year, we had many standby crews during the weekend. GERMS established a robust command system, incident command, two transporting crews, and one standby crew. GERMS ended up treating 39 patients throughout the weekend with over 40 hours of standby coverage.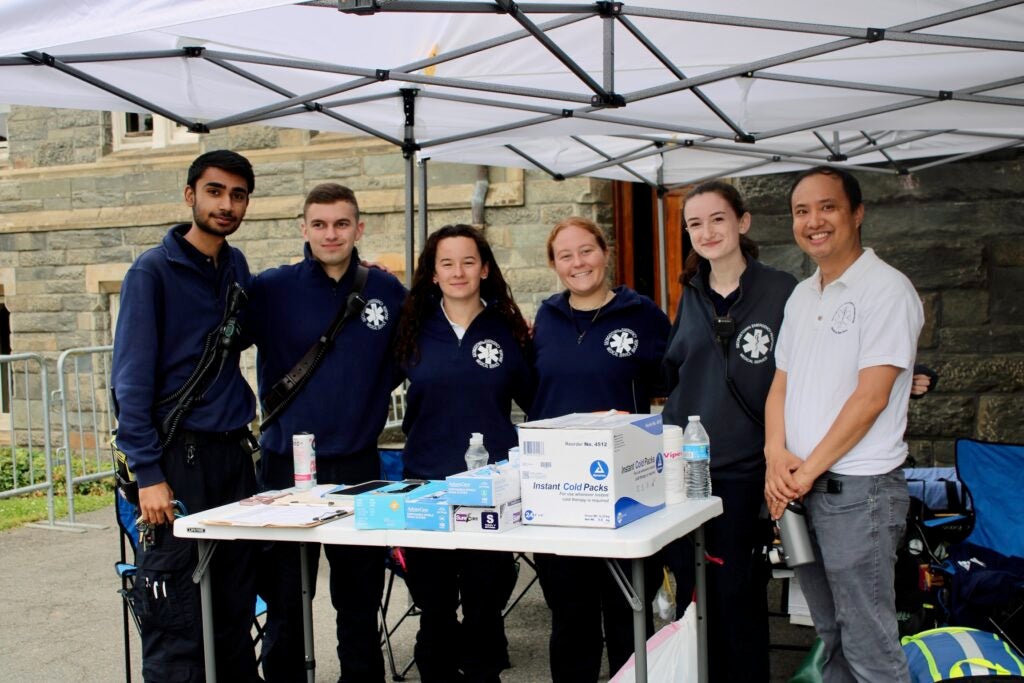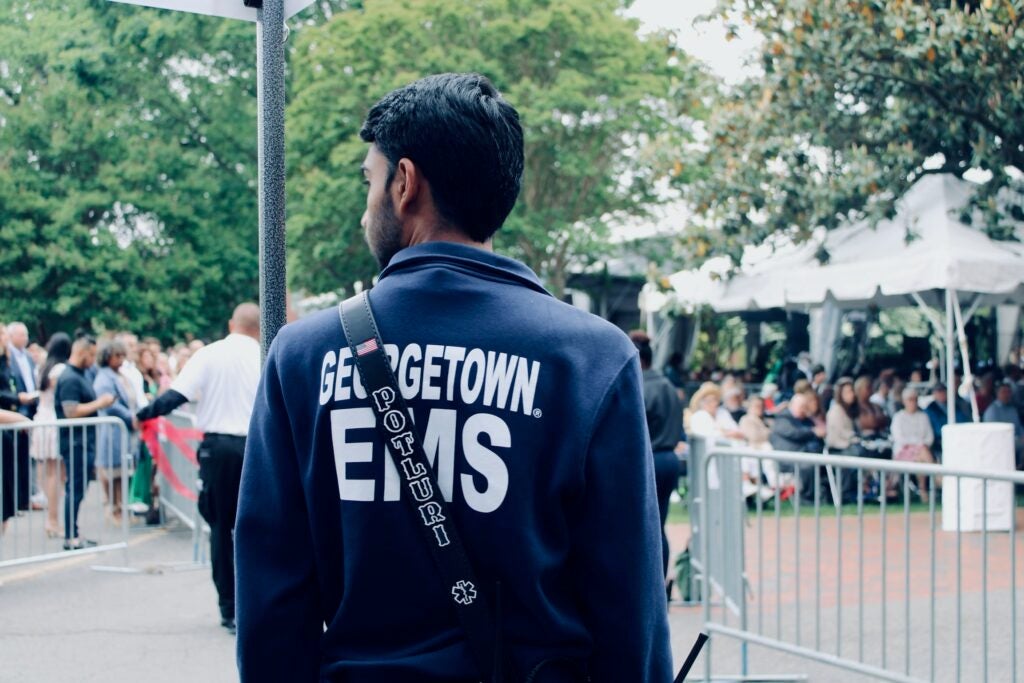 New Executive Board & Captain – March 19, 2023 – Georgetown University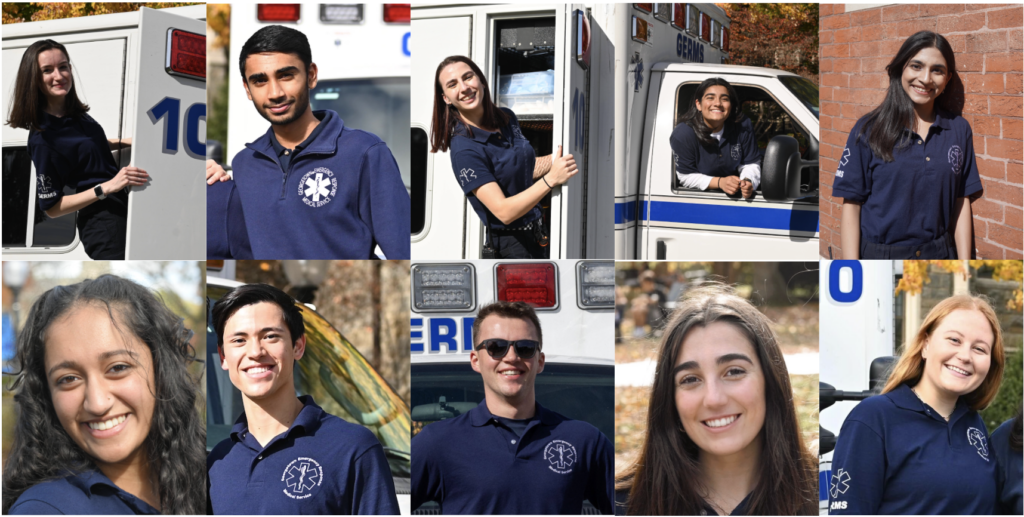 GERMS recently elected a new Executive Board and selected a new Captain to serve for the 2023 – 2024 year. GERMS is excited to announce the following members and their respective roles:
Captain: Lauren Aslami
Vice-President of Operations: Abby Hames
Vice-President of DEI: Dua Mobin
Treasurer: Merritt Hayes
Junior Member-At-Large: Jess Visone
President: Tharun Potluri
Vice-President of Staff: Sabreen Mohammed
Vice-President of Education: Sanjana Chimata
Senior Member-At-Large: Noah Money
Secretary: Charlotte Rowley
GERMS would like to take an opportunity to thank the last-years Executive Board and Captain for their service to the organization and the Georgetown community. GERMS would like to recognize the following members that are graduating later this Spring:
Captain: Jack Childs
Vice-President of Operations: Jack Dunn
Senior Member-At-Large: Calyn Brumley
President: Anuj Dutta
Vice-President of Staff: Myra Chaudhry
Secretary: Nicole Frontera
NCEMSF – February 26th, 2023 – Boston, Massachusetts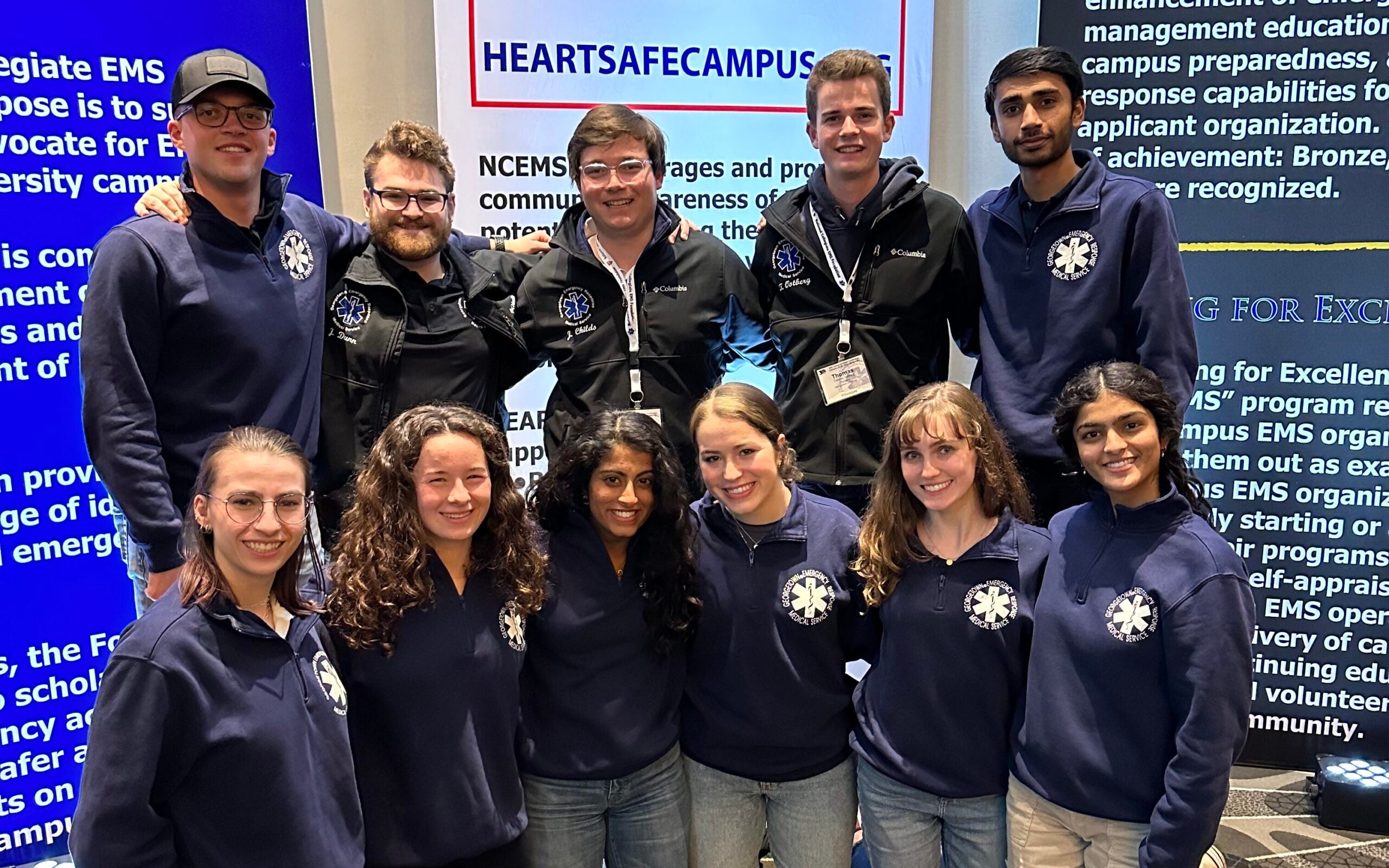 GERMS was once again in attendance at the NCEMSF Conference in Boston, Massachusetts. NCEMSF conferences are the centerpiece of campus EMS interaction. The conference provides an opportunity for groups wanting more information on how to implement or improve campus EMS at their school find a plethora of information available and an opportunity to ask a large group of people specific questions about campus EMS operations is a huge benefit. It features countless EMS related activities and lectures, supporting our goal for continuous improvement as EMTs.
This year, GERMS was awarded for being a Bronze Tier EMS Ready Campus which recognizes excellence in emergency management and disaster preparedness of collegiate EMS organizations. Additionally, the recognition provides a framework for the enhancement of emergency management education, overall campus preparedness, and response capabilities for the organization.
GERMS also continued their recognition as a HEARTSafe Campus which encourages and promotes community awareness of the potential for saving the lives of sudden cardiac arrest victims through the use of cardiopulmonary resuscitation (CPR) and increased public access to defibrillation.