GERMS News
GERMS at Graduation – May 20, 2023 – Georgetown University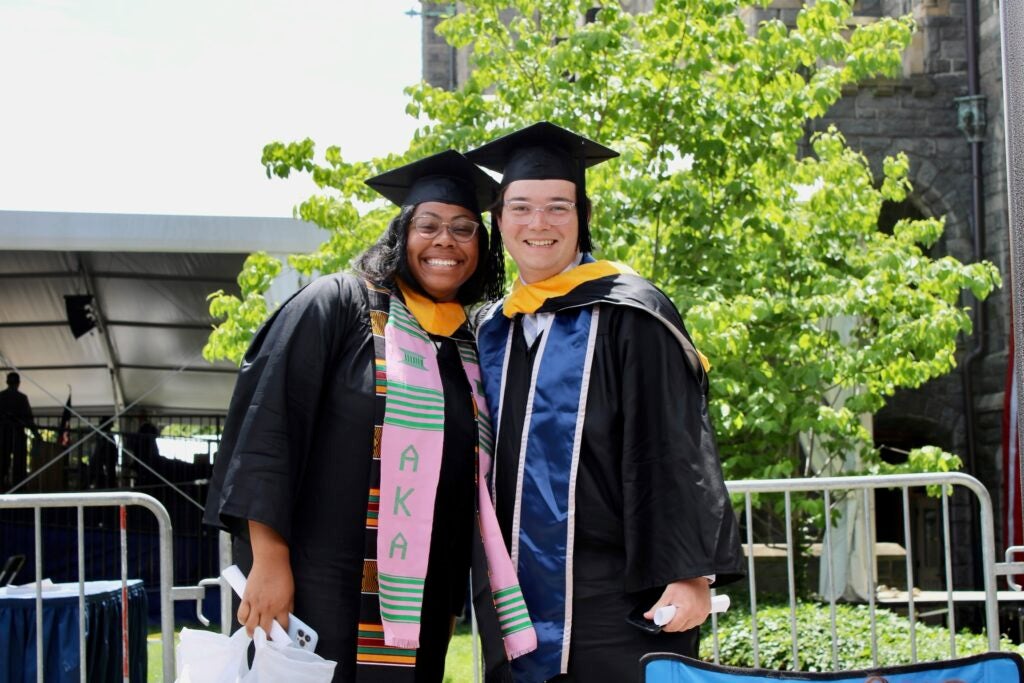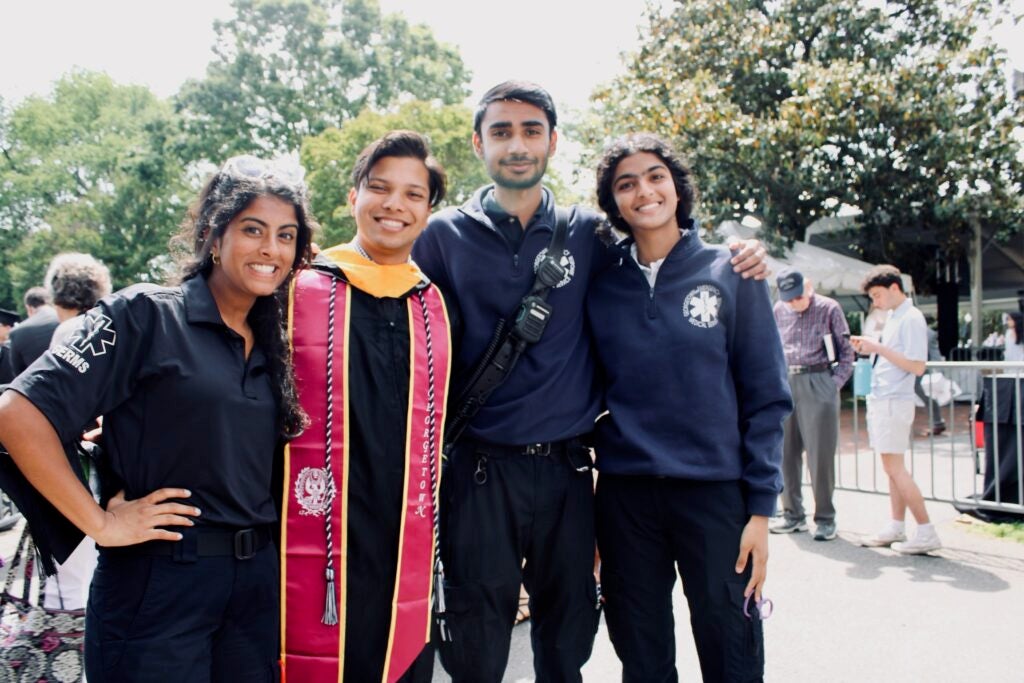 Today, we commemorate the momentous occasion of the graduation of our esteemed GERMS from the remarkable class of 2023. Congratulations to:
Dylan Antonioli
Calyn Brumley
Myra Chaudhry
Jack Childs
Jane Doherty
Jack Dunn
Anuj Dutta
Nicole Frontera
Libby Horak
Stella Kim
Theresa Kim
Gabby Law
Annie Maines
Michael Mazzariello
Antonia Sames
Anna Strunjas
Lily Tahmassebi
Justin Tanaka
Arthi Thyagarajan
Brenna Towell
Sara Villanueva
Clare Westerman
As we do every year, we had many standby crews during the weekend. GERMS established a robust command system, incident command, two transporting crews, and one standby crew. GERMS ended up treating 39 patients throughout the weekend with over 40 hours of standby coverage.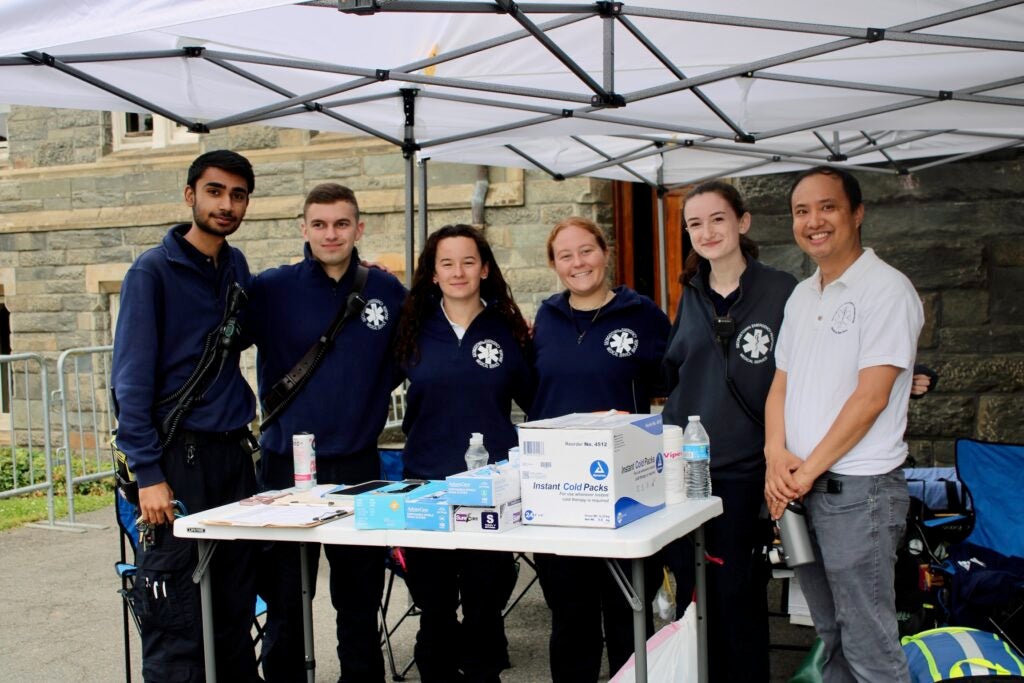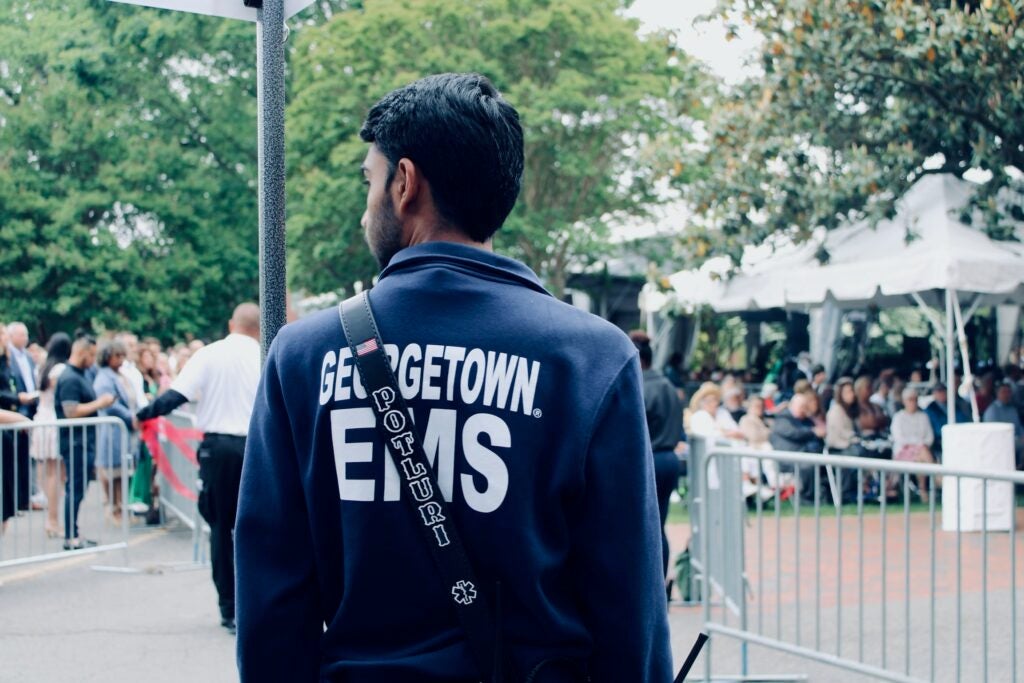 New Executive Board & Captain – March 19, 2023 – Georgetown University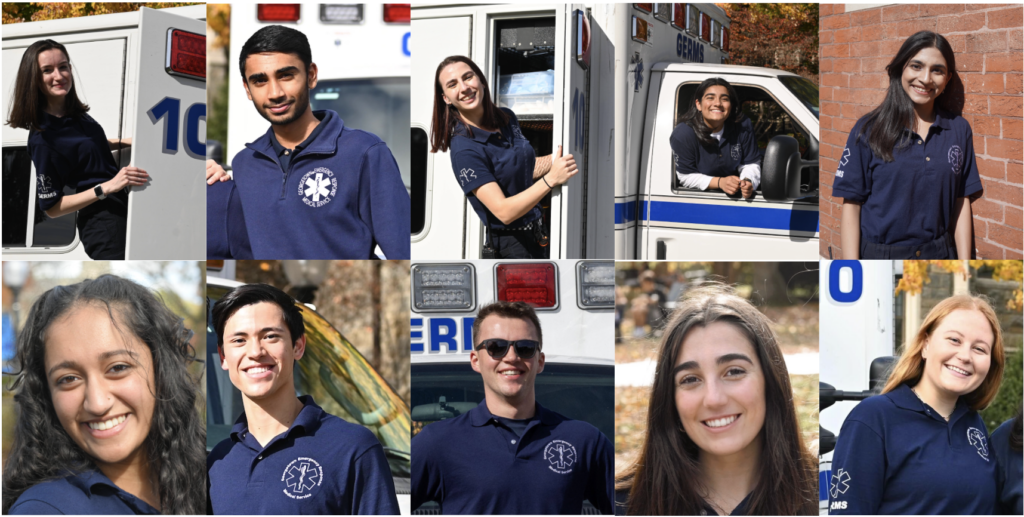 GERMS recently elected a new Executive Board and selected a new Captain to serve for the 2023 – 2024 year. GERMS is excited to announce the following members and their respective roles:
Captain: Lauren Aslami
Vice-President of Operations: Abby Hames
Vice-President of DEI: Dua Mobin
Treasurer: Merritt Hayes
Junior Member-At-Large: Jess Visone
President: Tharun Potluri
Vice-President of Staff: Sabreen Mohammed
Vice-President of Education: Sanjana Chimata
Senior Member-At-Large: Noah Money
Secretary: Charlotte Rowley
GERMS would like to take an opportunity to thank the last-years Executive Board and Captain for their service to the organization and the Georgetown community. GERMS would like to recognize the following members that are graduating later this Spring:
Captain: Jack Childs
Vice-President of Operations: Jack Dunn
Senior Member-At-Large: Calyn Brumley
President: Anuj Dutta
Vice-President of Staff: Myra Chaudhry
Secretary: Nicole Frontera
NCEMSF – February 26th, 2023 – Boston, Massachusetts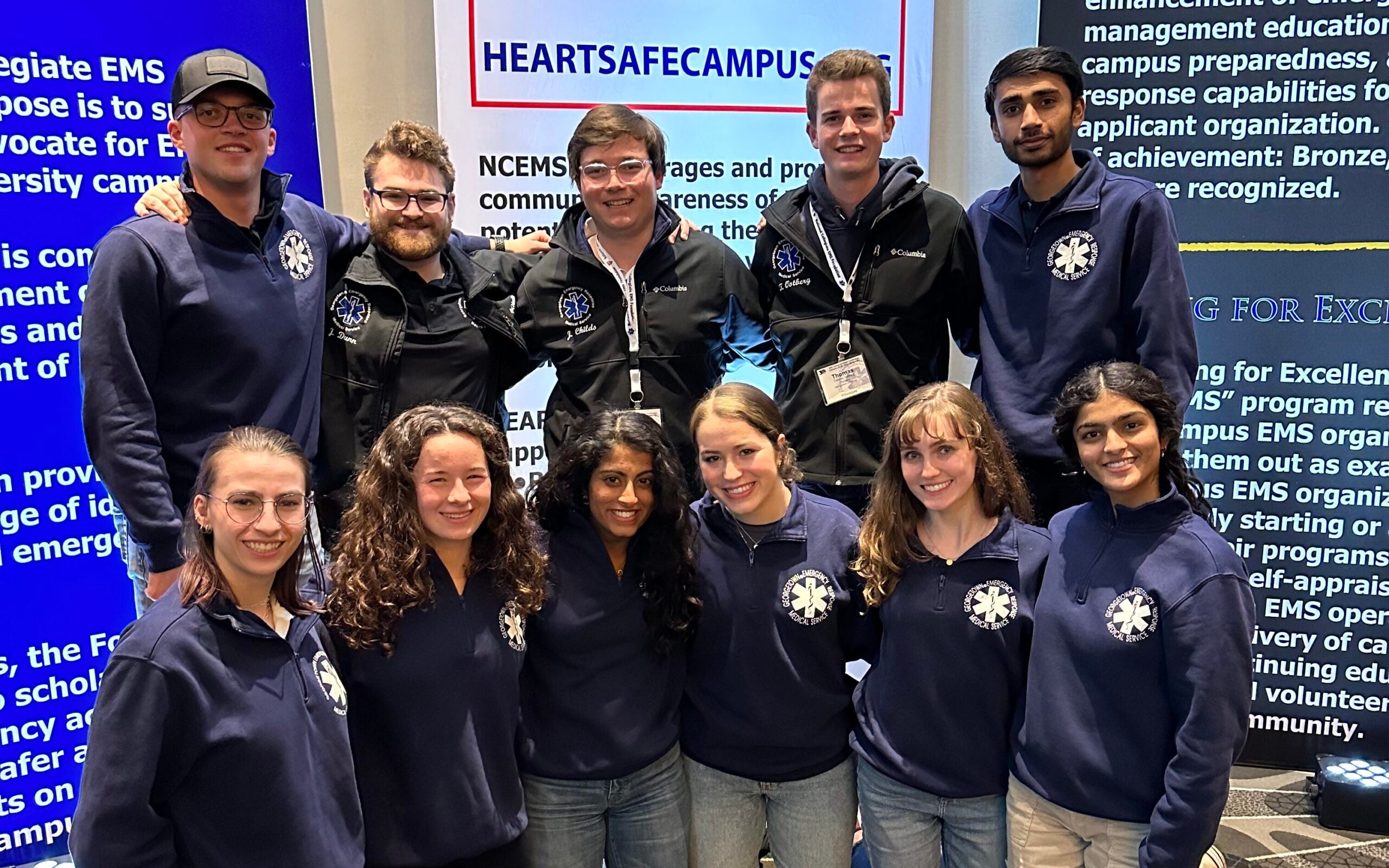 GERMS was once again in attendance at the NCEMSF Conference in Boston, Massachusetts. NCEMSF conferences are the centerpiece of campus EMS interaction. The conference provides an opportunity for groups wanting more information on how to implement or improve campus EMS at their school find a plethora of information available and an opportunity to ask a large group of people specific questions about campus EMS operations is a huge benefit. It features countless EMS related activities and lectures, supporting our goal for continuous improvement as EMTs.
This year, GERMS was awarded for being a Bronze Tier EMS Ready Campus which recognizes excellence in emergency management and disaster preparedness of collegiate EMS organizations. Additionally, the recognition provides a framework for the enhancement of emergency management education, overall campus preparedness, and response capabilities for the organization.
GERMS also continued their recognition as a HEARTSafe Campus which encourages and promotes community awareness of the potential for saving the lives of sudden cardiac arrest victims through the use of cardiopulmonary resuscitation (CPR) and increased public access to defibrillation.