Who We Are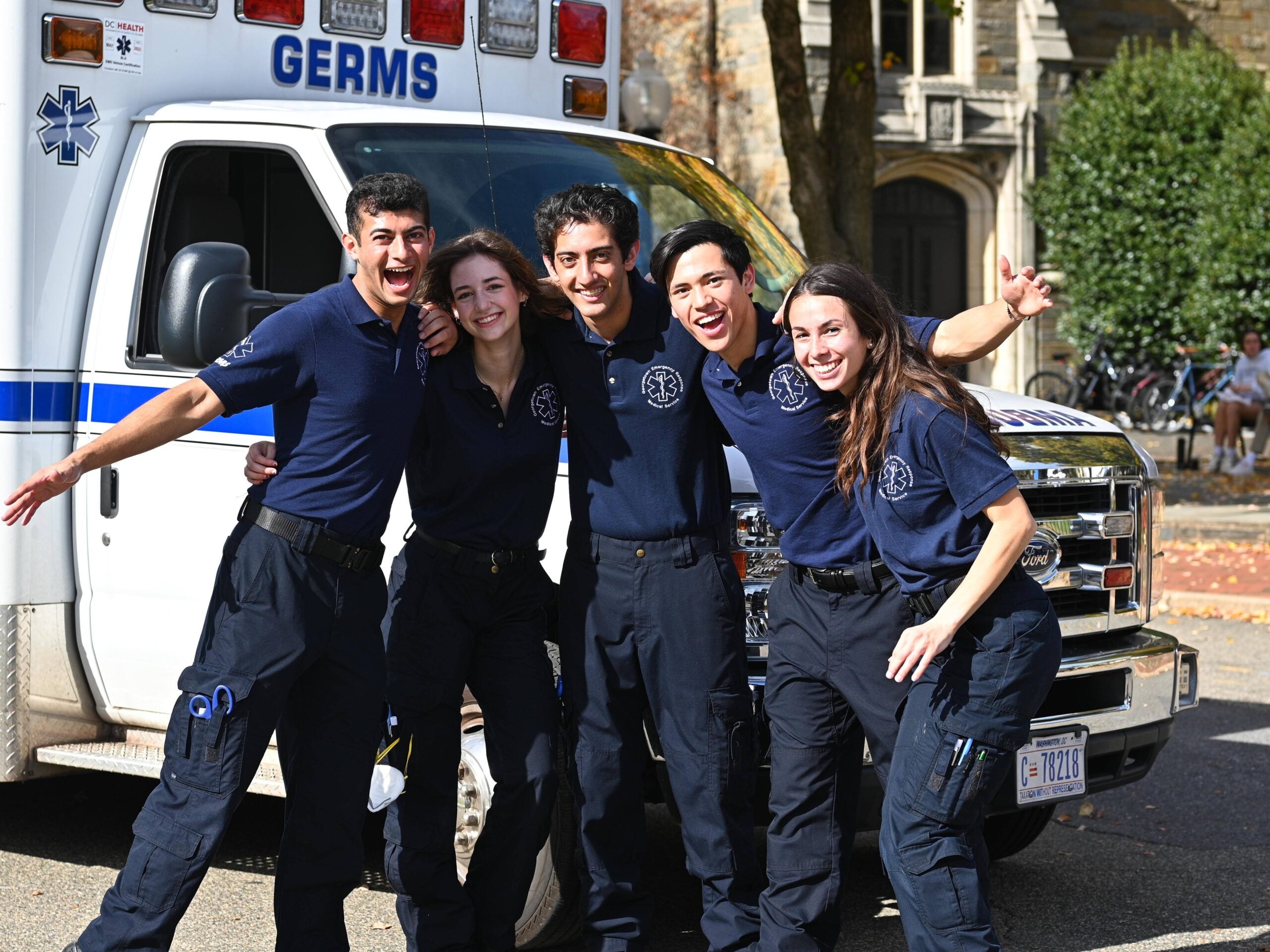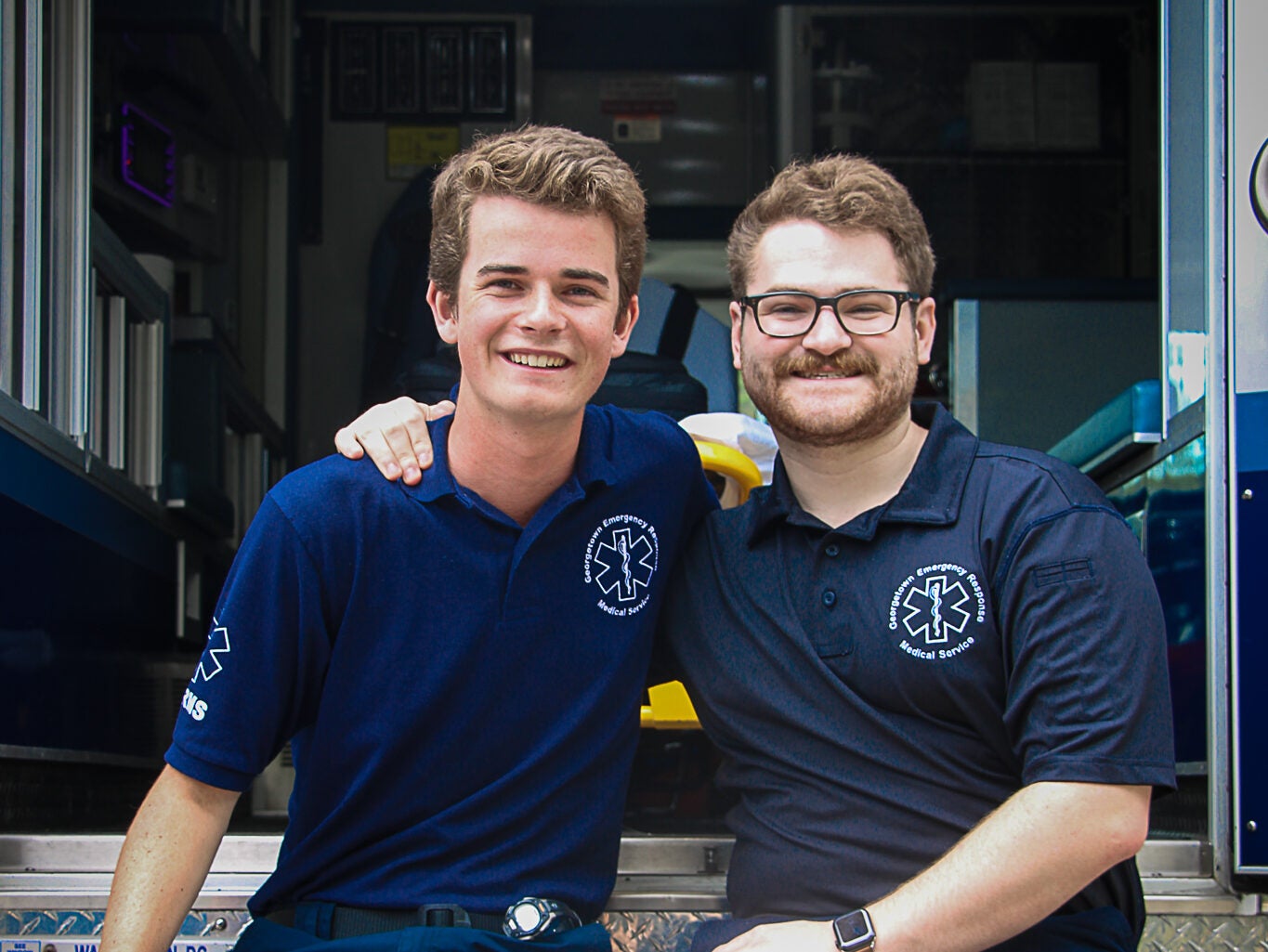 The Georgetown Emergency Response Medical Service (also known as GERMS or Georgetown EMS) is an all-volunteer, student-run emergency ambulance service. GERMS operates basic life support ambulances that serve Georgetown University and the broader Georgetown community. GERMS is in service during Georgetown's Fall, Spring, and Summer semesters. When GERMS is out of service over select holidays, Georgetown University contacts District of Columbia Fire and Emergency Medical Services to respond to medical emergencies.
GERMS is committed to providing our patients high quality and compassionate emergency medical care. GERMS members each hold an Emergency Medical Technician (EMT) certification from the National Registry of Emergency Medical Technicians and an EMT license from the District of Columbia. Members of GERMS participate in a rigorous continuing medical education curriculum that ensures they are prepared for a variety of medical emergencies. Each year, GERMS responds to hundreds of calls, which range from intoxication and serious illness to sprained ankles and motor vehicle accidents. GERMS does not bill its patients for emergency response, medical assessment, treatment, or transportation.
GERMS is one of the oldest and largest collegiate emergency medical services organizations in the United States. GERMS prides itself on being entirely student run and its membership averages around 100 Georgetown University undergraduate students. GERMS operates under the supervision of a Medstar Georgetown University Hospital Emergency Department affiliated medical director and with the guidance of a Georgetown University faculty advisor. GERMS is dispatched by the Georgetown University Police Department and works closely with both the campus police and the Metropolitan Police Department to ensure the safety of our patients and EMTs. GERMS coordinates with District of Columbia Fire and Emergency Medical Services to provide Advanced Life Support to our most critically ill patients. Each GERMS ambulance is certified by the District of Columbia Department of Health.
Apart from its core emergency response mission, GERMS is committed to both education and promoting public safety. Currently, GERMS offers an EMT certification course and an American Red Cross CPR and First Aid certification course. GERMS also provides standby emergency medical services at community events such as athletic competitions and block parties.